upcoming Conventions
✈
Kongo Saga - December 6-8, 2019
SacAnime 2020 - January 3-5, 2020
LTUE 2020 - February 13, 2020
EmblemCon 2020 - May 22-24, 2020
FanimeCon 2020 - Postponed to 2021
Anime Expo 2020 - Postponed to 2021
-
MartyPCSR
Character Artist | Game Developer Generalist
Hi there, I'm Marty! I live in Provo, Utah. I'm an artist, a game developer, a musician, and a lover of world building and telling stories!

I've been pursuing art seriously since about 2017, but my interest with world building and creation started long before that, when I started work on my game project August Crusade in 2012.

Thanks for checking out my work!
---
Commissions are currently OPEN!
New and updated options will be added to commissions! Stay tuned to my Twitter @martypcsr to stay updated on when commissions open! Also, check my status on commissions at any time, or ask an anonymous question using the buttons below.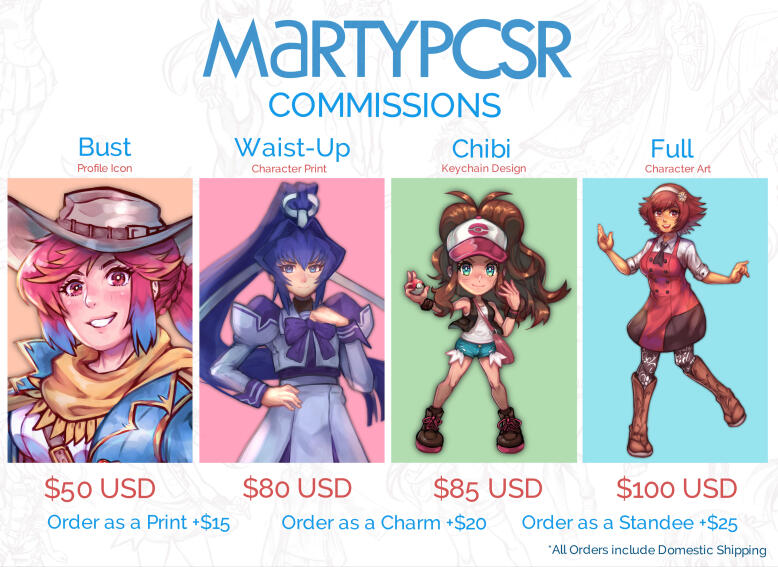 Interested in commissioning me? Please use the link below if you're interested. Thank you!